7 Days Mt. Kilimanjaro via Lemosho Route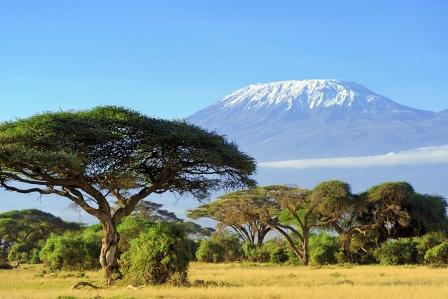 7 DAYS MT. KILIMANJARO CLIMBING VIA LEMOSHO ROUTE
DAY BY DAY ITINERARY
Day 0:
Arrival: Airport collection via Base Camp transfer to overnight your hotel in Arusha L'Oasis Lodge  D
---
Day 1:
Londrossi Gate 2100m – Mti Mkubwa Camp 2800m Hiking Time: – 5hours Distance:7 km Habitat: Montane Forest
Drive from your hotel in Arusha to the Mount Kilimanjaro National Park and check in at Londrossi Gate located on the western side of Kilimanjaro. The journey passes through the village of Sanya Juu, which is located on the lower slopes of the mountain. You reach the starting point at the Lemosho glades with the vehicle where you shall see the, porters arranging their packs containing the food and other equipment. Make sure that you have all your day pack items with you as the porters travel very quickly. The guides will be pleased to assist with any additional Information. You now trek through the main forest on a winding trail to the first camp, which is located at an altitude of 2250 meters. Lower down, the trail can be muddy and slippery. Gaiters and trekking poles are good idea here. You continue a short distance until you reach the Mti Mkubwa Camp (BIG TREE) officially known as the forest camp rest and enjoy your dinner and overnight. You have now reached an altitude of 2250 meters. BLD
---
Day 2:
Mti Mkubwa 2800m – Shira 1 Camp 3500m Hiking Time – 5 hours Distance 7km Habitat – Moorland 
After Breakfast, you leave the forest to continue on an ascending path crossing through the heather and moorland. Today is a full day trek with an altitude gain of 700m. After lunch you cross into the Shira Caldera, a high altitude desert plateau which is rarely visited. Shira is the third of Kilimanjaro's volcanic cones, and is filled with lava flow from Kibo Peak. Overnight Shira 1 Camp at 3500m. BLD
---
Day 3:
Shira 1 Camp 3500m – Shira 2 Camp 3840m Hiking Time: – 3 hours Distance: 7km Habitat: – Moorland
After Breakfast, you leave the heather to continue on an ascending path, through the Moorland and, to the east across the Shira Plateau past the Shira Cathedral towards Shira 2 camp. You only gain 340m in elevation – this allows you to acclimatize slowly to the altitude. The views of the plateau are nothing less than spectacular. Overnight at Shira 2 Camp 3840m BLD
---
Day 4:
•Shira 2 Campsite 3840m – Lava Tower (4600m) Barranco Camp 3950m Hiking Time: 7 hours Distance: 11km Habitat: Semi desert.
From the Shira Plateau, you continue to the east, passing the junction towards the peak of Kibo. As you continue, the direction changes to the South East towards the Lava Tower, called the "Shark's Tooth". It is usually at these point where for the first time some climbers will start feeling symptoms of breathlessness and headache due to high altitude and one should walk slowly –POLE POLE as we say in Kiswahili. You now continue downwards to the Barranco Camp at an altitude of 3,950 meters , situated in a valley below the breach and the great Barranco Wall. Here, you rest enjoy dinner and camp overnight. Although you end the day at the same elevation, as when you started, this day is very important for acclimatization (climb high and sleep low) and will help your body prepare for the successful summit day BLD
---
Day 5:
Barranco Camp (3840m) – Barafu Camp (4600m) Hiking Time: 7 hours Distance: 12 km Habitat: Alpine Desert 
Habitat: Alpine desert
After Breakfast, you will depart from Barranco Camp and continue on a steep ridge passing the Barranco Wall through the Karanga Valley at 4200m and it is the LAST WATER STOP as you shall not find water at the Barafu Camp. Here, one gets a better chance to view the glaciers at a very near distance. You shall have hot Lunch at Karanga Valley. After a short rest, you can view the Mawenzi Slopes as well as the Tanzania Sugar Plantation farms. (TPC) with a short walk to see the sedimentary rocks which sound like iron when stepped on BLD
---
Day 6:
Barafu Camp – (4600m) – Uhuru Peak (5895m) – Mweka Camp (3100m) Hiking Time: – 8hrs to reach Uhuru Peak 7-8 hrs down to Mweka camp. Distance:- 8km up- 23km Habitat : Stone scree and ice capped summit
Early morning, you continue towards the summit of Uhuru Peak at 5895meters. It can be bitterly cold at night at these elevations, but it will be quite warm by the end of the hiking day. You will want clothing for both extremes with you. At Uhuru Peak, you have reached the highest point of Mount Kilimanjaro and the continent of Africa. Faster hikers will see the sunrise from the summit. You now make your descent continuing straight down to the Mweka Hut Campsite, stopping at Barafu for lunch. You will want gaiters and trekking poles for the loose gravel going down. Mweka Camp at 3100meters, situated in the upper forest and mist or rain can be expected during the late afternoon. This part of the descent takes about 7 to8 hours. Later in the evening, you enjoy your last dinner on the mountain and a well earned sleep. BLD
---
Day 7:
Mweka Camp (3100m) – Mweka Gate (1500m) Hiking Time: 3 -4 hours Distance: 15km Habitat: Forest After Breakfast, you continue the descent down to the Mweka Park Gate. At lower elevations, it can be wet and muddy. Gaiters and trekking poles will help. A vehicle will meet you at Mweka village to drive you back to your Hotel in Arusha L'Oasis – Lodge BL;D
---
Day 8:
Departure Day: Transfer to Kilimanjaro International Airport for those returning home.
For those taking one of our Zanzibar extensions, collection/transfer as described in tour description.
---
OPTION OF PRIVATE TOILET $190
INCLUDED
Airport transfers Kilimanjaro – arrival & departure / all park fees / ranger fees / 4×4 Transport / English speaking driver-guide/ full board =breakfast+lunch+dinner & hotel accommodation days as shown above subject to availability. Flying doctors service
NOT INCLUDED:
All things of a personal nature ie: alcohol / tips-gratuities/laundry,
Souvenirs / airport taxes/Sleeping bags
Tips/ gratuities: the price we have given you does not include tips/ gratuities for the porters, guides, as in the rest of the world, tips are given only when the clients are satisfied with the service they have been given. It is customary however to tip ones guides and porters – guidelines will be given.